Can you believe that 2022 is just around the corner? It feels like only a minute ago we were all sanitizing our groceries, planning drive-by birthday parades, and scrolling through Tiger King memes.
Thankfully, we've made a lot of strides back toward normal since then. We can once again see friends and family, go out for a meal, hop on a plane, see a concert, and, most importantly… gym-goers can get their sweat on once again!
With people slowly returning to their gyms and the New Year approaching quickly, you can expect an influx of new members at your fitness club before you know it. Do you have the member management system to handle it? And if you don't, how are you going to step it up? In this article, we'll help you figure it out.
Historically, the most common New Year's resolutions are related to health and fitness.
How often do you hear variations of these declarations or see them written on social media when January 1 comes around each year? Considering they're among the top responses from individuals surveyed about their New Year's resolutions from the past few years, probably annoyingly often.
In 2021, Statista conducted a survey asking, "What are your 2021 resolutions?" The top two responses were, respectively, "doing more exercise or improving my fitness" and "losing weight." Their 2020 survey reported similar results, with 51% of people making it a goal to "eat healthier," 50% to "be more active," and 42% to "lose weight."
For gym and fitness club owners especially, this information comes as no surprise. Many fitness facilities see their largest percentage of member growth in January and February, followed by a decrease in subsequent months.
This year, there are also the effects of the pandemic to consider when preparing for the New Year's resolution crowd.
As vaccinations and other measures whittle down the COVID risk, more and more people are interested in returning to in-person fitness. In fact, IHRSA reports that 49% of those who canceled their gym memberships during the pandemic are eager to rejoin their health and fitness clubs.
If you want to capitalize on this invasion of New Year's resolutioners and revitalized returning members, it's time to get your club management system in gear. Specifically, you must be prepared to turn new members into long-term clients, while at the same time nurturing and engaging your regular and returning members. All of this serves to boost your overall member retention and, ultimately, grow your fitness business.
Is Your Club Management Software Ready for the New Year's Rush?
If you haven't already, now is the time to start conducting a full review of your current member management system. Reviewing your current system will allow you to identify any inefficiencies, determine whether you need to seek new club management solutions, and secure those solutions before the New Year's rush arrives. Only once you have the right tools in place will you be able to create a foundation for a successful year ahead.
Here are seven questions you should be asking yourself as you evaluate your current club management software:
1. Can you offer members seamless and convenient digital onboarding solutions?
Right off the bat, new members need to see value in what you have to offer. Was it easy to sign up for a membership? Did they have to jump through administrative hoops before they could start using your facility? These things make a difference in whether a member will join your retention numbers or your turnover.
The key to seamless onboarding is for prospects to have the ability to join your club and manage their memberships online or from a mobile app. A streamlined sign-up process makes for a positive new-client experience, which translates to long-term membership.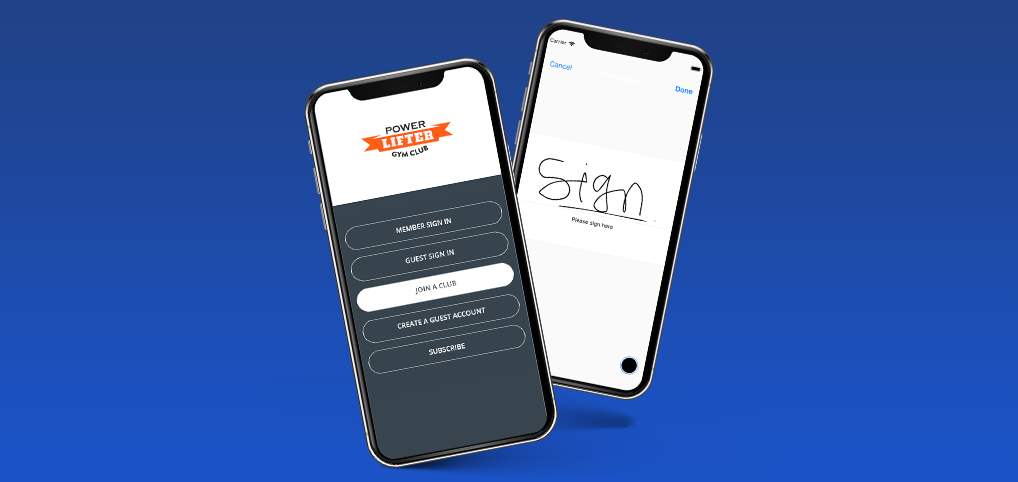 2. Does your current software save you time and reduce administrative burden by automating manual processes?
Being able to carry out club management tasks on the go frees up the time and energy of your entire staff. When your team isn't bogged down with manual bureaucratic work, they can put their focus where it matters most: on your members.
Do yourself, your staff, and your members a favor and invest in automated solutions for tasks like POS tracking, billing, late payment notifications, scheduling and booking, and so forth.
3. Can you communicate and engage with members easily and at the scale you require?
Frequent communication is one of the fundamentals of keeping your members engaged. When you communicate with your members, you're building a relationship with them. That connection and community is what is going to draw clients to your club and, more importantly, keep them happy and coming back.
Here are some of the tools you can use to build a rapport with members:
Email

Text messaging

Phone calls

Social media
(Facebook, Instagram, Twitter, YouTube)

Member app
(push notifications, messaging)

Rewards programs

Floor staff

Group exercise programs
Many of these communications can be automated, but still personalized, to make your job easier and your campaigns more effective.
4. Are you tracking your business performance?
If you don't have access to data that tells you how your club is performing, you have no way of knowing whether your business is growing or even sustaining itself. Analytics tracking for key metrics will enable you to determine what's working for your members, what's not, and how to close that gap.
Examples of key performance indicators (KPIs) you should be looking at include revenue per member, retention rate, cost per new member, average daily class/club attendance, and cashflow. With our club management software, you can view your KPIs from anywhere on the ClubWise Dashboard and staff mobile app to measure your club's performance quickly and accurately against set targets.
5. Can your team access member records and information quickly and easily?
When your employees are stuck behind a desk or POS system making bookings, handling payments, and completing other management tasks, they can't be out on the floor interacting with members. The more of these tasks your staff can do on the go, the more effectively they can ensure every member is having a positive and engaging club experience.
Like with performance tracking, this is another case where the flexibility of a staff mobile app will come in handy. As your team carries out club management tasks on the floor, they are free to connect with members, book them into classes, take their payments, and build that oh-so-crucial rapport.
6. Do your members have control over their fitness journey with an easy-to-use app?
The success of your members on an individual level is tied to the success of your club as a whole. By giving them the tools to control their fitness journey, you empower members to reach their goals and show them you care about their success. What better way to do that than by allowing them to manage their memberships in the palm of their hands?
A dedicated member app will streamline the club experience and give you an advantage over competitors. From ClubWise's FitSense member app, for example, clients can join your club, book classes, cancel bookings, make payments, participate in loyalty programs, and stay engaged. Remember: empowered members = retained members.
7. Are you prepared to manage club capacity?
Although the level of COVID risk and worry is nowhere near what it was a year ago, it is still important for fitness clubs to tread lightly going into 2022 in terms of member comfort level and safety. A packed gym may still scare off a considerable number of prospects and new and returning members.
As New Year's resolutioners flock in, you should be ready to track and manage capacity with your club management software. Valuable features include allowing members to book visits in advance, check capacity, and the ability for you to set capacity for bookings and check-ins.

With flexible club management solutions from ClubWise, your fitness club will be ready for anything at any time of year.
A club management system that works for you has to be able to do a lot of different jobs. At ClubWise, we've built one simple, unified solution that offers fitness club owners the tools they need to succeed and focus on what matters most: your members. With our software, you'll have everything you need to engage and retain members, empower your staff, and simplify the minutia of running your business.